Goblins, faeries, pixies and trolls; the art work of Wendy and Brian Froud have always captured my imagination. I adored my copy of Lady Cottington's Pressed Fairy Album and my little book The Goblin Companion: A Field Guide to Goblins was much pawed through and inspired my earliest stories. I mean look at their creatures! How can they not encourage flights of fancy?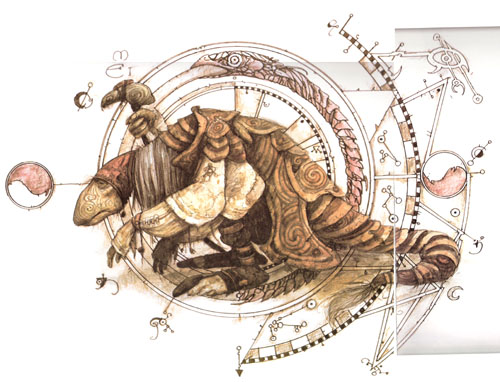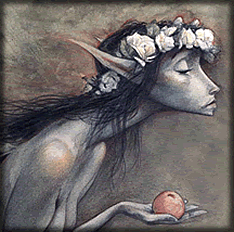 And then there were the movies! I was born in the 80s. Late 80s yes, but I had older cousins and they made sure I didn't miss out on The Dark Crystal (1982) or Labyrinth (1986) as I was growing up and how couldn't you love the costumes and puppets and music? As a kid I didn't find the dark creatures, impossible mazes or disturbing story lines at all scary (or at least I don't recall so but then again I had a younger brother that I would've loved to have given to the Goblin King) and these imaginative worlds directed by Jim Henson (a master puppeteer) and conceptually designed by Brian Froud. (Henson was an exceptionally gifted man who gave us not only Kermit the frog and his friends, The Dark Crytsal and Labyrinth but also The Storyteller. As a lover of fairytales, The Storyteller was just magic. Do yourself a favour and track it down. It features John Hurt as the storyteller. Right there is reason enough really.)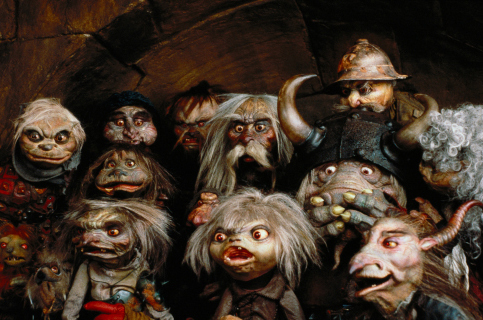 Well the next generation have stepped up to continue inspiring our imaginations.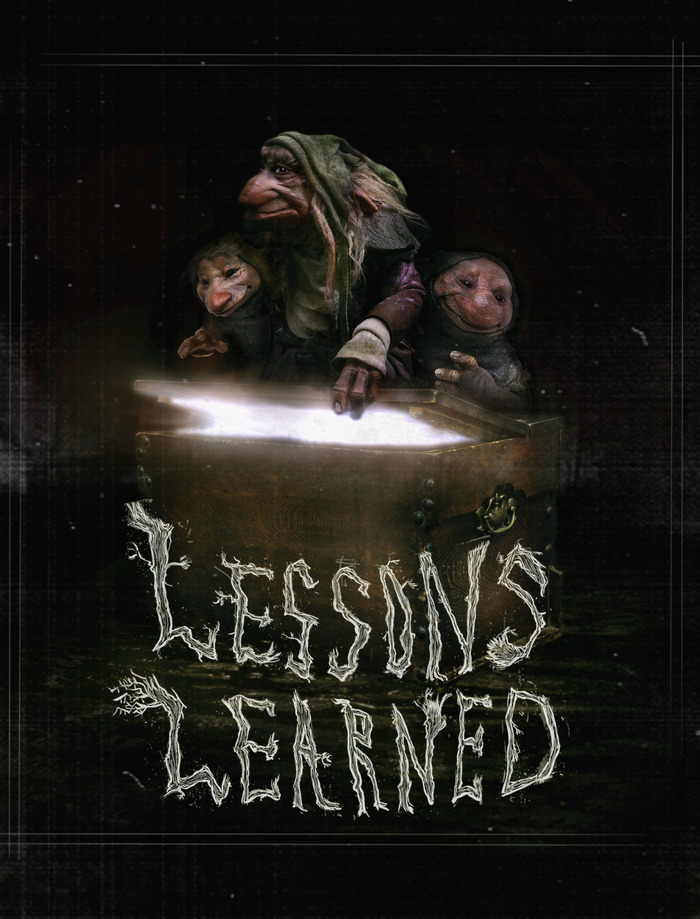 The short film, Lessons Learned, pays direct tribute to the earlier films of The Dark Crystal and Labyrinth and it's no wonder why. It's the brain child of Toby Froud (son of Brian Froud as well as the baby in Labyrinth) and is in association with Heather Henson (daughter of Jim Henson) and the company Handmade Puppet Dreams.
Check out the following clip below for a sneak peak as well as Stripey Pajamas Production for more information. What do you think? To me it reminds me of when I was little, imaging the monsters under my bed and the creatures playing in the shadows, the fairy hunting expeditions I undertook in my best friend's garden and the bush out back. The idea is sweet yet a little dark in a magical way and I can't wait to get my hands on it!